This article shows the global fonts that are available for all users of Storykit. For most of them a download link to the font at Google Fonts is available. This chapter is divided into the different categories of fonts: Sans-Serif, Serif, Display, Handwriting/Script and Monospace.
The fonts are presented with their weights in this article. The fonts in Storykit is not installed with all the weights that are available, a selection has been made to best fit the intended use case. Most fonts are from the Google Fonts repository and download links are included at each font specimen. If there is no download link this means that the font is probably a system font on the most usual operating systems.
Note: There are some additional fonts in the tool that are not displayed in this article.
If you want to see these specimens in a larger size, right-click the image and "Open in new tab" to get them in full size.
Sans-serif font
Alegreya Sans
Archivo Narrow
Arial
Cabin
Chivo
Fira Sans
Helvetica
Inter
Jost
Lalezar
Lato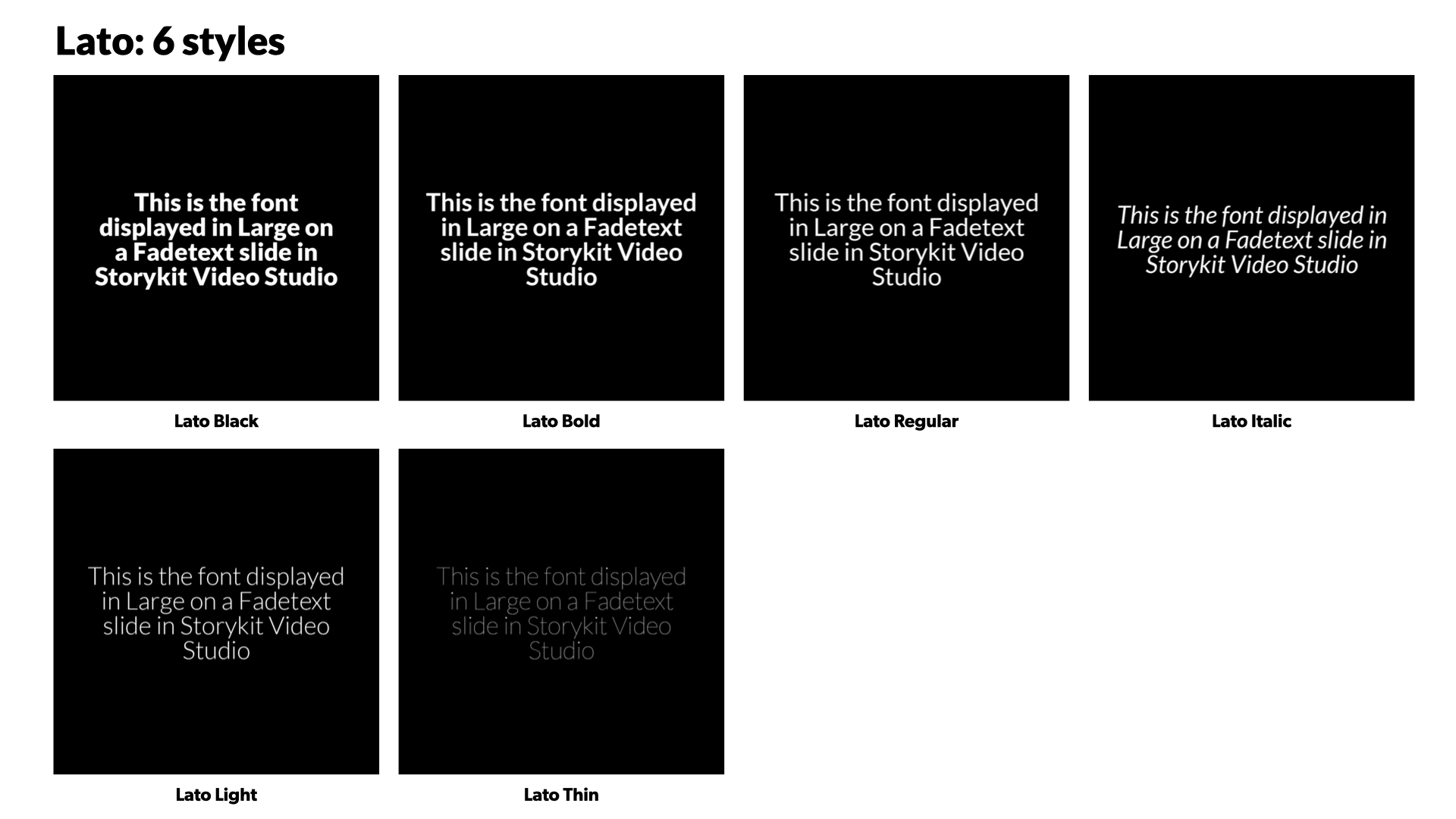 Montserrat
Mulish

Noto Sans

Nunito
Nunito Sans
Open Sans
Oswald

Overpass
Poppins
PT Sans

PT Sans Narrow
Public Sans
Raleway
Red Hat Display
Roboto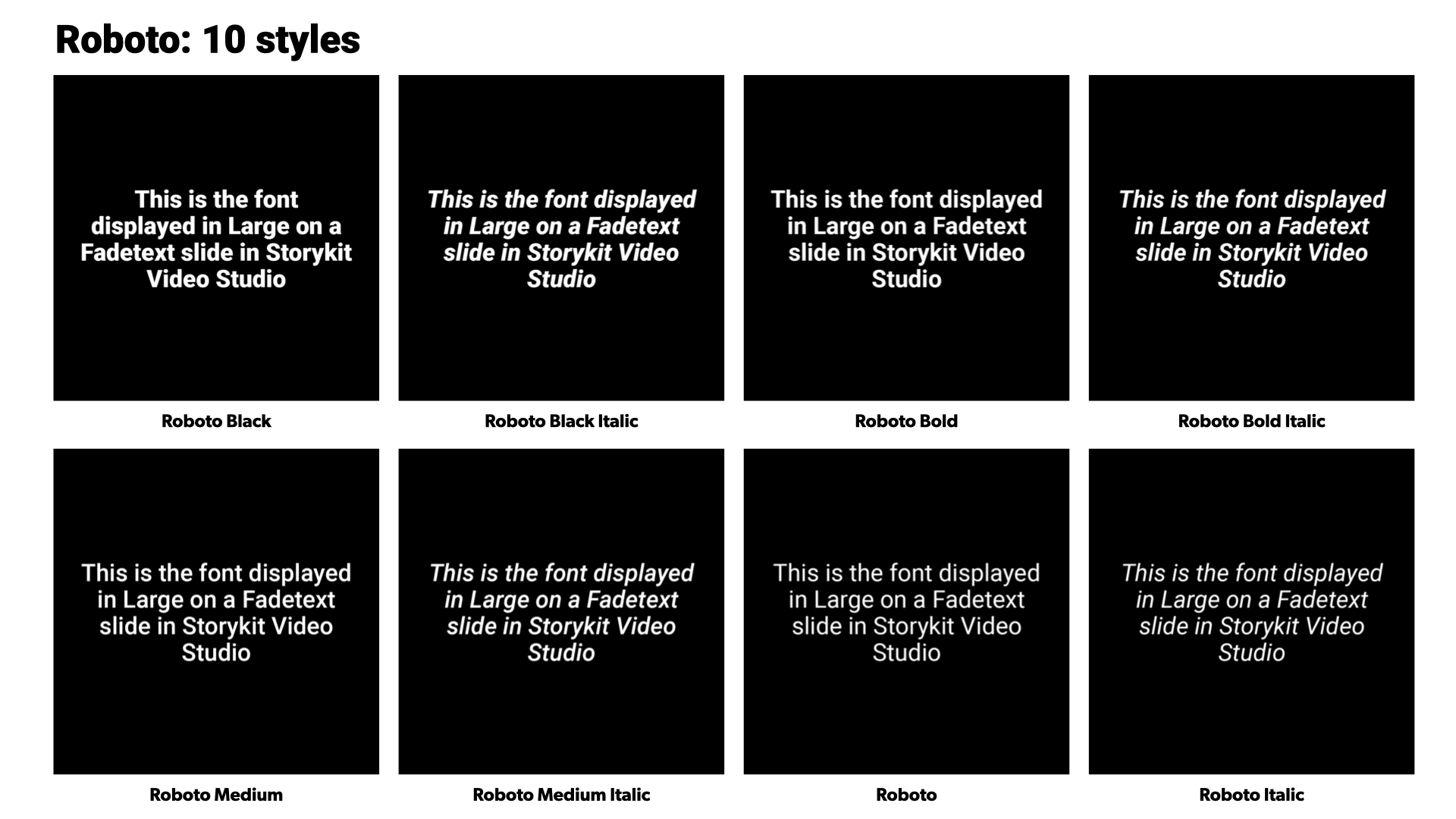 Rubik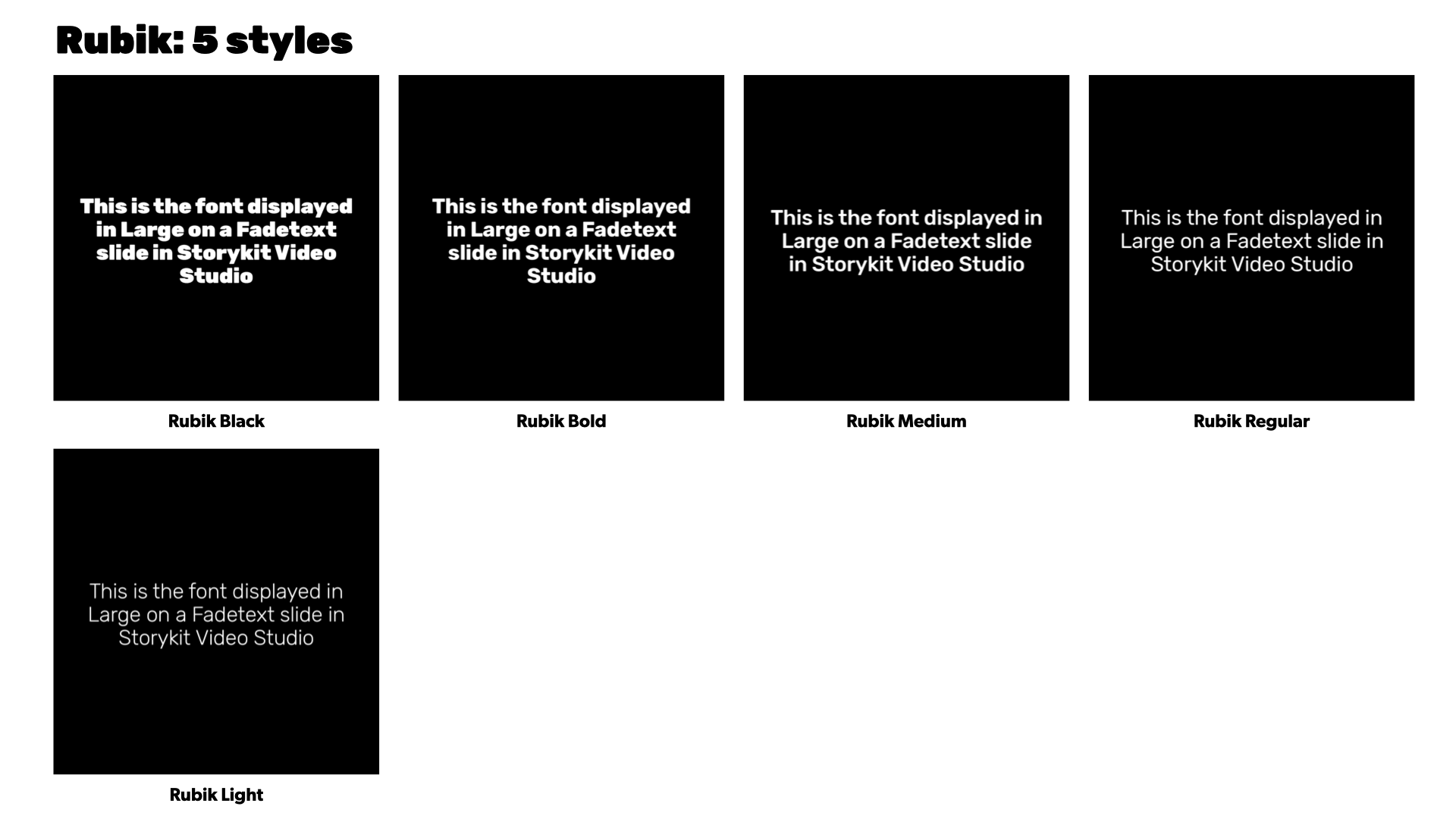 Ruda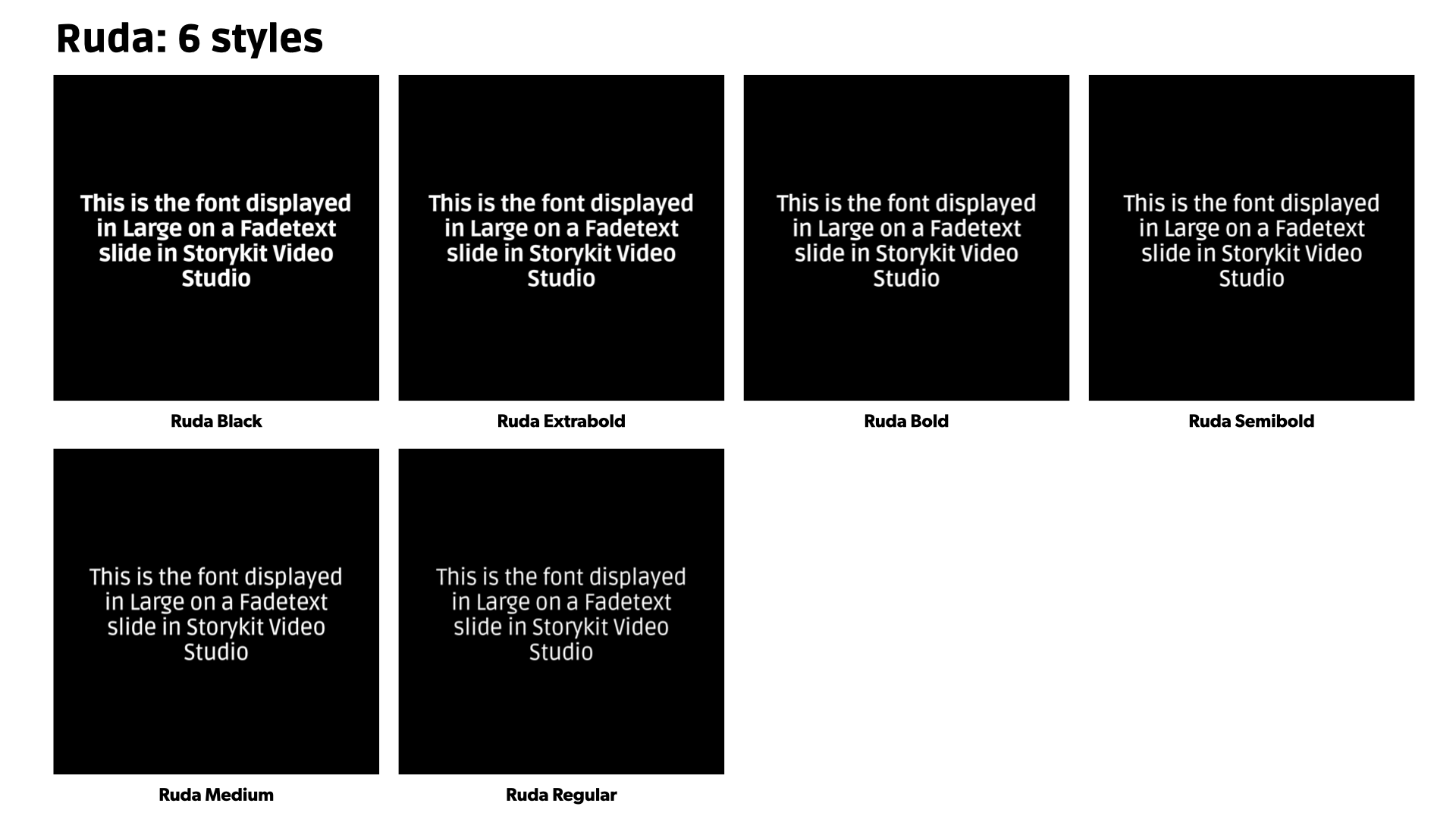 Source Sans Pro

Teko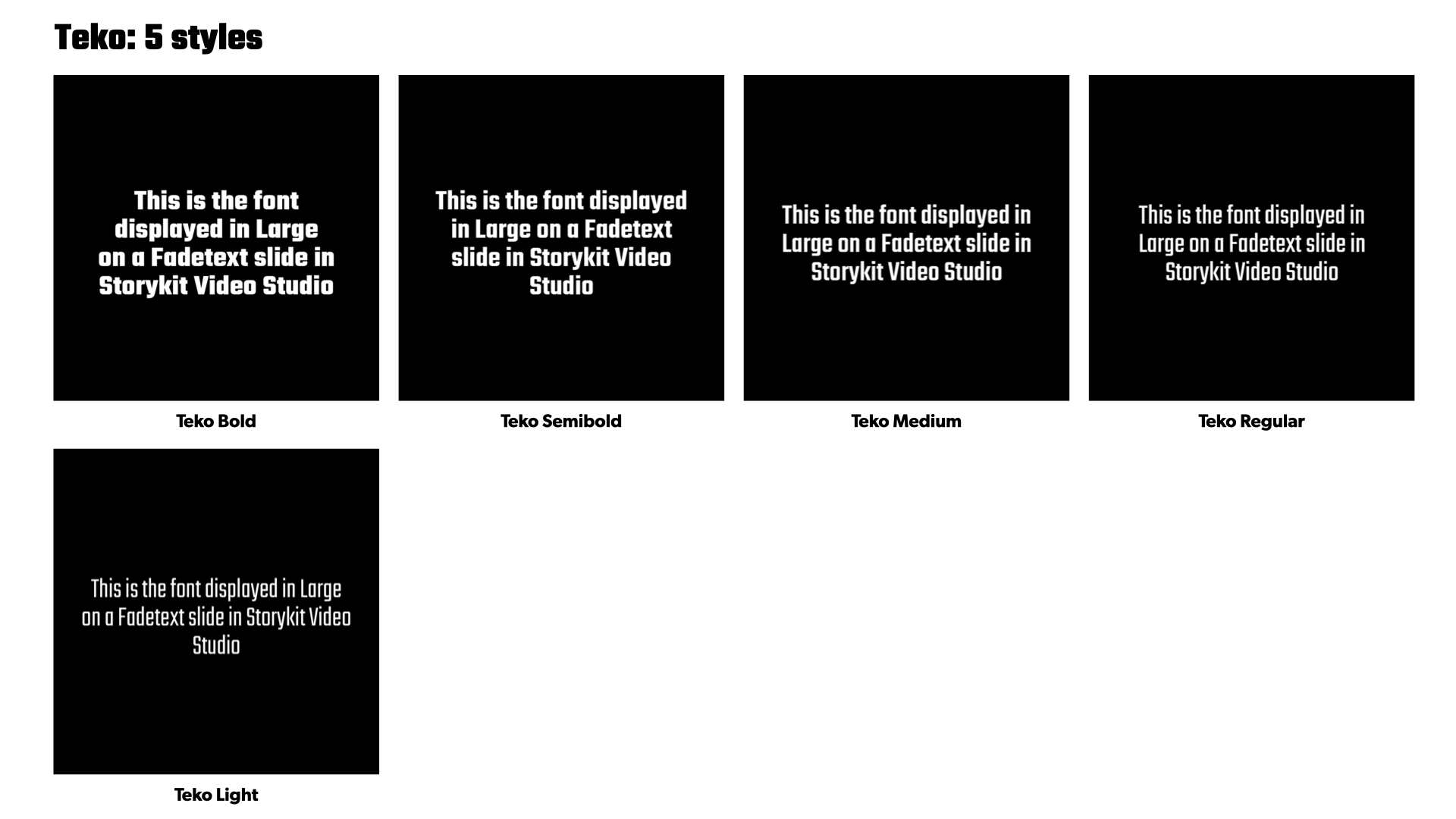 Titillium Web
Trebuchet MS
Ubuntu
Verdana
Serif fonts
Alegreya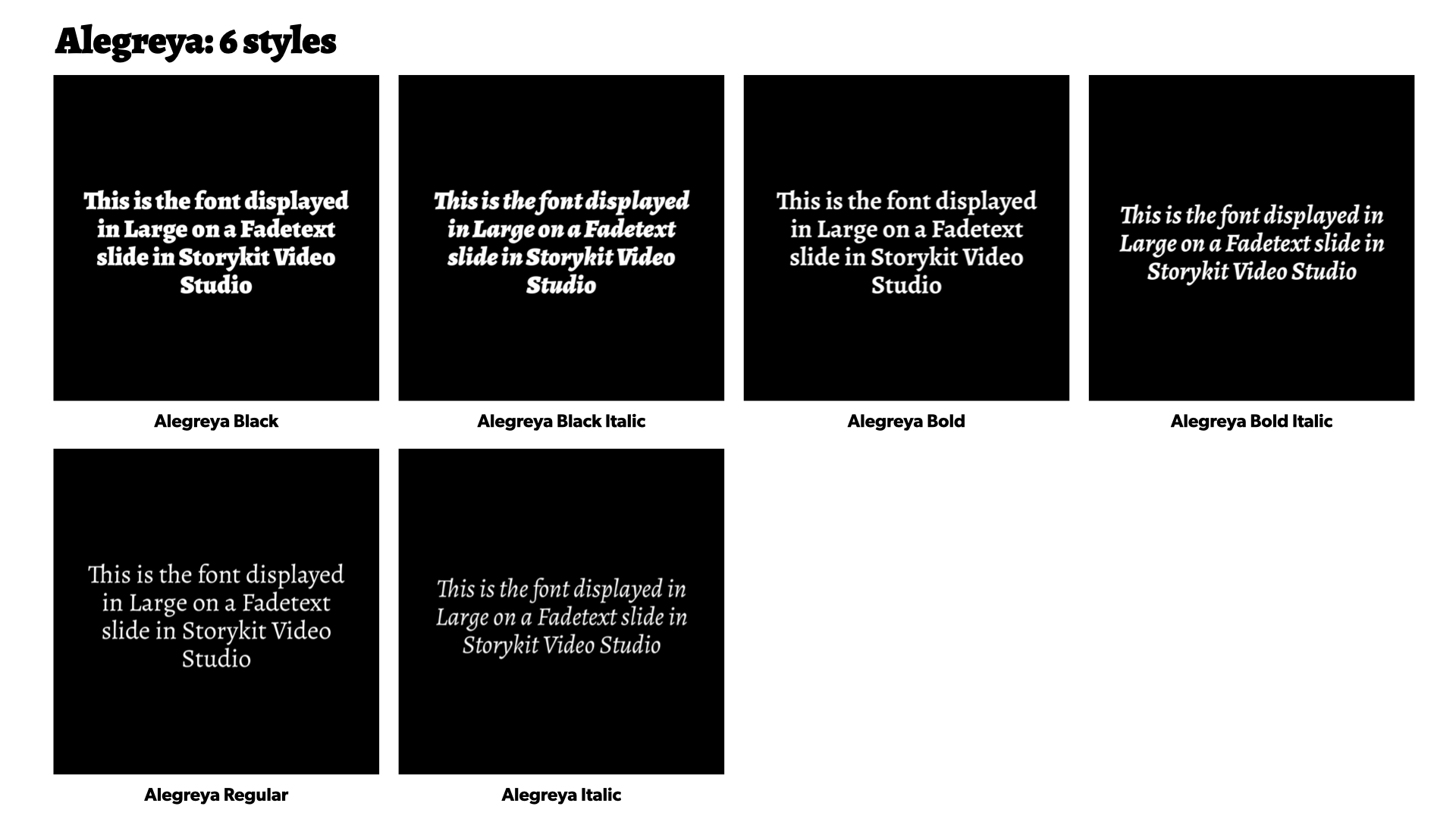 Aleo
Arvo
Bitter
Cormorant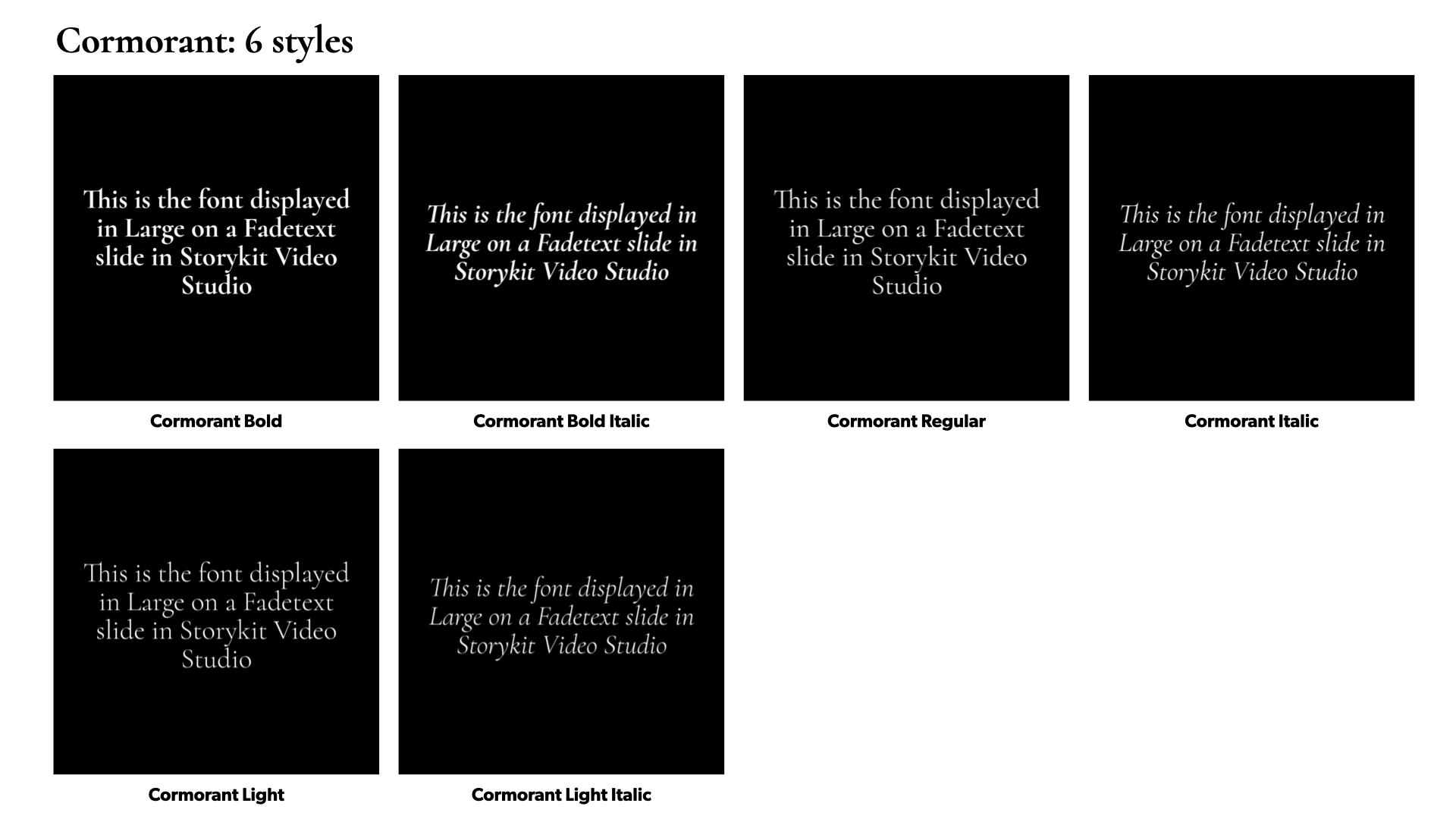 Crimson Text
Domine
Gelasio
Georgia

Libre Baskerville

Libre Caslon Text
Lora

Merriweather
Neuton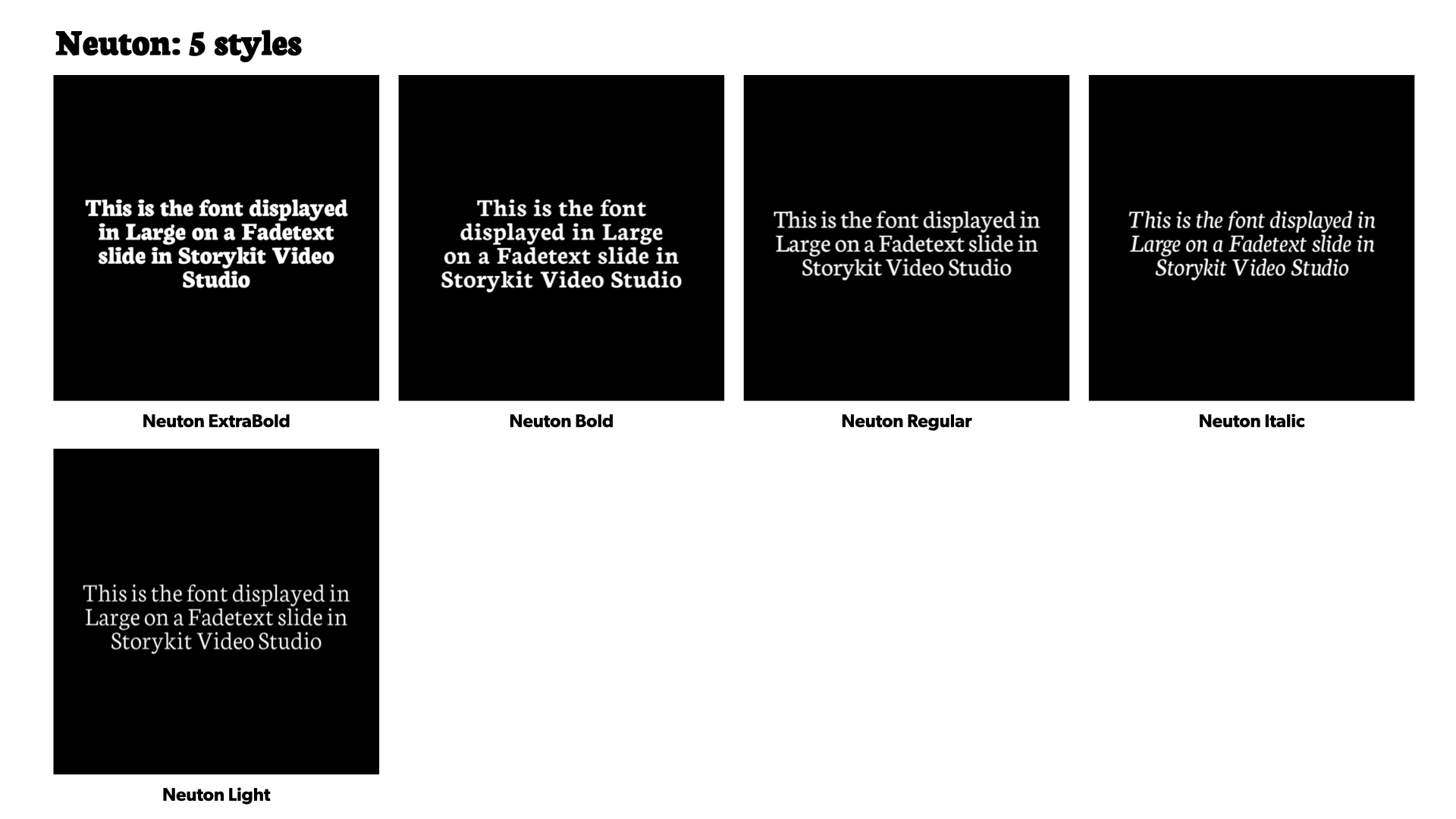 Playfair Display

PT Serif

Roboto Slab
Source Serif Pro
Times New Roman

Zilla Slab
Display fonts
Abril Fatface
Alfa Slab One
Bangers
Corben
Impact
Michroma
Rozha One
Ultra
Handwriting/Script fonts
Dancing Script
Indie Flower

Pacifico
Sacramento

Shadows Into Light Two
Monospace fonts
Courier Prime

DM Mono
Inconsolata
Overpass Mono

Roboto Mono
Space Mono