1. Create a project to get started with your video.
Create a New Project
Click "New Video"
Give it a name
Click save
2. Open the script editor
This is where we add text, choose slide design and add assets.
3. Add text
Paste or write your text directly into the script editor.
4. Check the content type
As you write, our AI analyses the text and assigns a content type and slide type to each block you create. You can check and change this in the control panel on the right. In this case the content type is headline.
5. Brows and add assets
Add assets (images or videos) via the asset tab on the left of that block. You'll automatically be shown images based on the text you wrote in the block.

Click on the image or images you want to add to import the asset to the library for this project.

Once they're imported click on one to add it.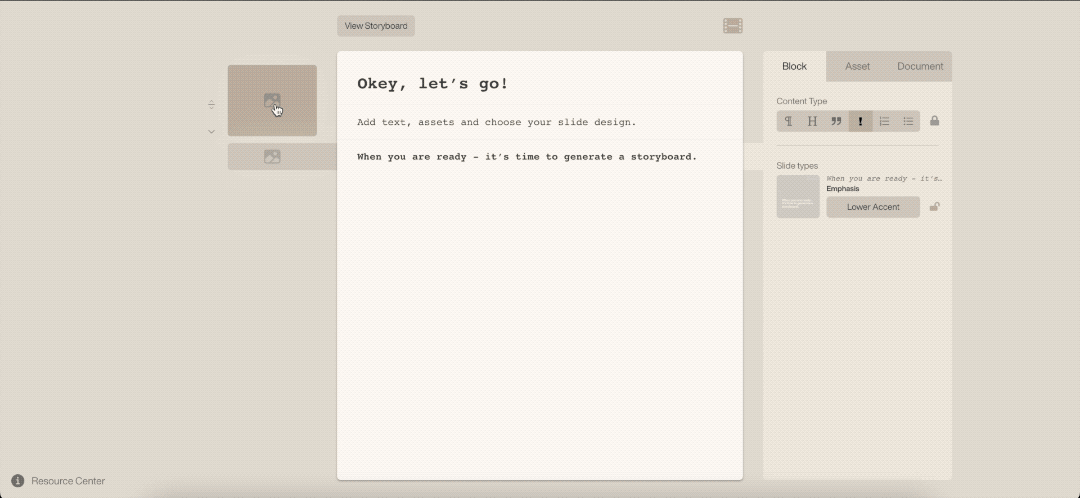 If you want to use the same asset across more than one block or remove an asset from an adjoining block you can use the corresponding arrows to do so.
6. Create your storyboard
Once you are satisfied with the way your story has been structured in the script editor you can
convert it to a storyboard.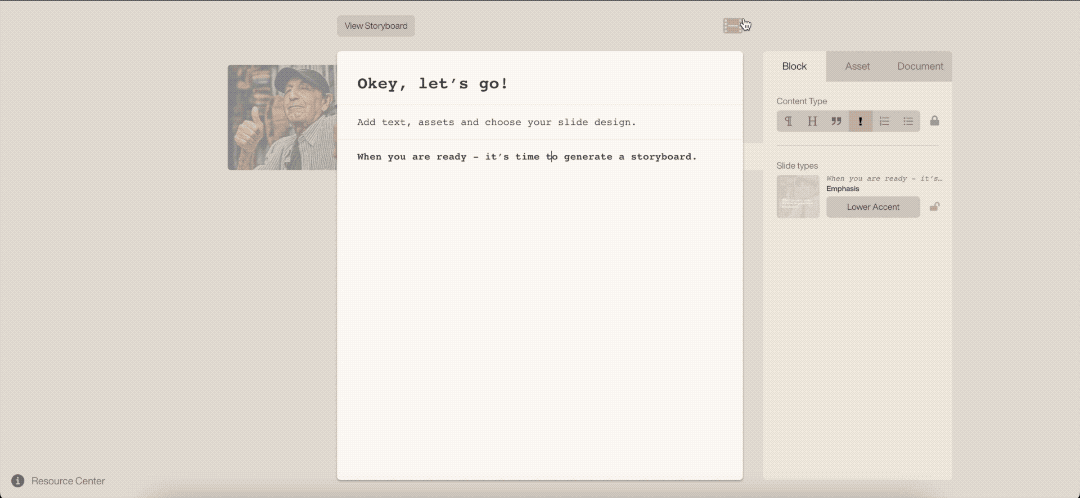 7. Open storyboard editor
In the storyboard editor you can add music, make more advanced adjustments to slide and asset styling if you like, and generate your video.